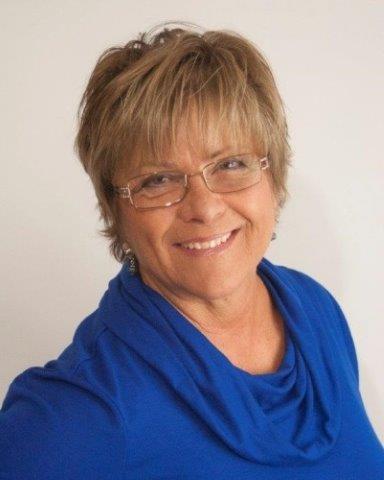 Janet Bezzerides
Broker-Sales
(417) 337-4598
With a background in photography, sales & marketing, customer service and 'bricks & sticks' construction, this California transplant has a true passion for life in the Branson/Table Rock Lake area. Putting down roots since 1993, Janet has a depth of knowledge and perspective of the area unique to an 'outsider' who truly believes she has found heaven on earth.
Becoming a full time real estate salesperson in '05 was a natural step for this custom home builders'daughter who says, "The sweetest smell in the world is freshly sawn lumber." With a keen eye for the possibilities and limitations in residential real estate, and a passion for the "lost art" of true customer service, you will find a valuable resource in Janet's positive energy and ability to get the job done! This Northern California native says "Grandpa moved the family out west after the war in the 40's. Moving to the Ozark Mountains 14 years ago was a little bit like coming home."
Jim Boeker
Broker/Owner
(417) 335-0620
From humble roots in Missouri's earthquake country, Jim spent his formative years in Baton Rouge and became a die-hard LSU fan. (Don't hold that against him!) 10 years in St. Louis led to summer vacations at a (then) very quiet Table Rock Lake. Jim remembers when there were only about 7 shows in Branson! In 1982, the summers became full time living and Jim became a licensed REALTOR with the Tri-Lakes Board of REALTORS®. He went on to serve various terms for the Board as Secretary-Treasurer, Vice President, President, and several years as a member of the Board of Directors. In 2005 he received the coveted 'REALTOR of the year' award. He is currently active in the Missouri Association of REALTORS as state director and often chairs Arbitration & Professional Standards hearings throughout the state.

A love of education has led to Jim's credentials: Graduate of the REALTOR Institute (GRI); Certified Residential Specialist (CRS); Certified Seniors Real Estate Specialist (SRES) and Master of Real Estate (MRE). A sincere client focus, integrity, in-depth community and market knowledge, marketing savvy, effective negotiation skills and a high quality professional network are hallmarks of Jim's professional life.

"In my 27 years as a REALTOR, I've found that providing the very best service is essentially about putting YOU first. This means being accessible, a good listener, and responding quickly to your needs. I realize that people do business with people they trust. I want what is best for you. You are about to make one of the biggest decisions of your life, and I'd like to offer my help."
Heather & Heidi Blough

Salespersons


(417) 593-7646

After years of fun family vacations in the Ozarks, in 2001, Heather and Heidi Blough moved from Iowa to their home in the heart of Branson. The sisters/best friends found that they enjoyed working together in the local hospitality industry, and pride themselves on excellent teamwork and great customer service.

Becoming REALTORS® together has been the fulfillment of years of planning. They joined Boeker Group Real Estate having found like-minded people who really care about their clients and strive for excellence in service. As Jim Boeker says, "The product is the same. The Boeker Group difference is the service."
The Blough sisters enjoy reading, the cheeseburgers at Billy Bob's, spending time at Table Rock Lake with their dad and Heidi's young daughter, and the occasional rousing game of "Candy Land".
Call Heather or Heidi today to get a jump start on your Branson dreams!